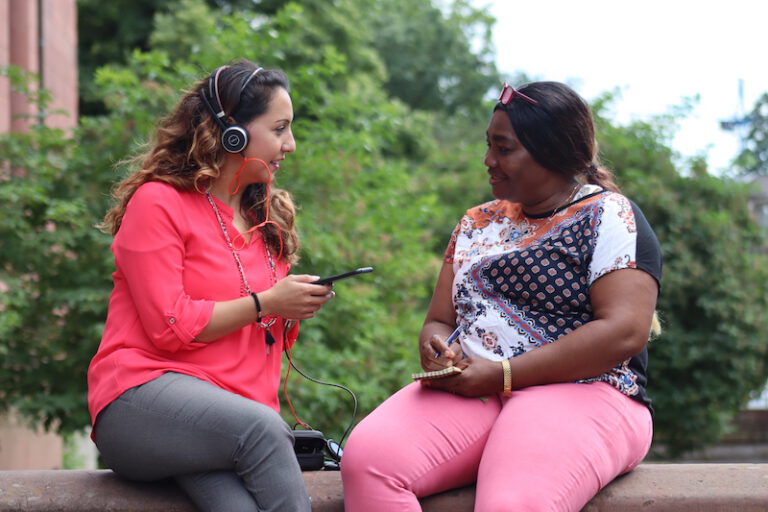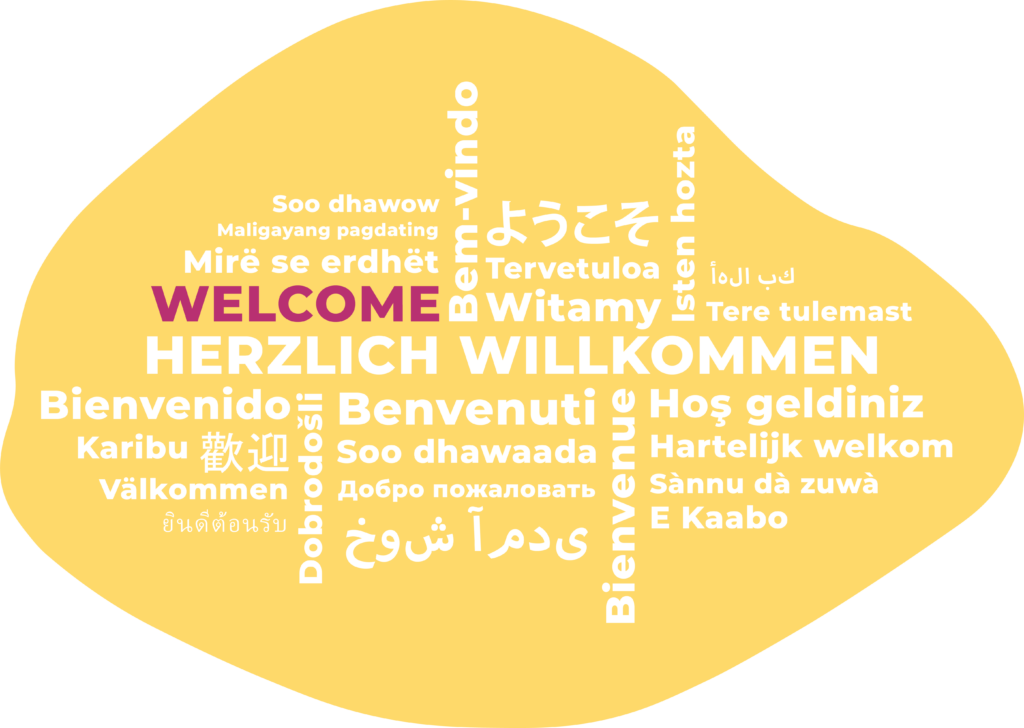 Participative history of migrant women
An oral history project
by and with socially involved migrant women
Migrant women collect their stories. Personal histories of active and involved migrant women will be told, shared and made public. This is the point of IDEA.
We are looking for women who have experienced migration and are willing to share and pass on their stories. Additionally, we are looking for female interviewers, for multiplicators and editors.
The culture of remembrance in Germany needs more input for the sake of diversity. Become part of the IDEA community.  Collect and create herstories of migrant women in Germany.
Here four women – Juliana Atillo-Schlotterbeck, Jasmina Prpić, Dhurata Caushaj and Aminata Rachow – all actively involved women migrants speak to IDEA. They stand for many female migrants in Germany and with their stories, which can be listened to in IDEA's migrarchive, they want to inspire and give strength to others.
IDEA Interviews and Covid-19
How can IDEA interviews be conducted during the corona pandemic? Contact restrictions other regulation also affect the IDEA project. The health and safety of IDEA interviewees and interviewers is important to us.