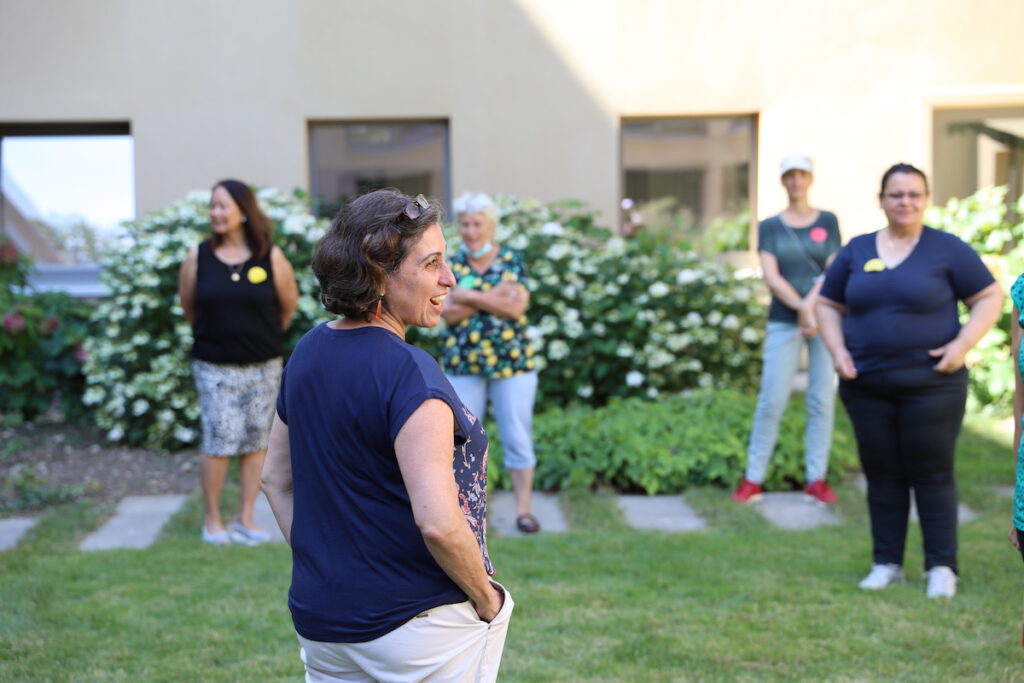 What support can the IDEA network and team offer?
The IDEA team can advise you on all questions that could arise in the search for contemporary witnesses, in the planning and execution of interviews. We can also offer support on recording techniques and storing of data.
Additionally, we offer workshops on intercultural oral history up to the middle of 2021. In small groups you can try witness interviews and learn more about IDEA.
Any queries and information can be quickly answered by email: kontakt@heridea.de.
The IDEA project is run by the Katholische Hochschule Freiburg and the Hochschule Furtwangen and financed by the Bundesministerium für Bildung und Forschung. The Feministische Geschichtswerkstatt Freiburg e.V. is the external partner of IDEA.
Academic Team
Myriam Alvarez, myriam.alvarez@kh-freiburg
Akademische Mitarbeiterin Katholische Hochschule Freiburg
Birgit Heidtke, birgit.heidtke@kh-freiburg.de
Akademische Mitarbeiterin Katholische Hochschule Freiburg
Ada Rhode, ada.rhode@hs-furtwangen.de
Akademische Mitarbeiterin Hochschule Furtwangen
Project management
Prof. Dr. Nausikaa Schirilla, nausikaa.schirilla@kh-freiburg.de
Katholische Hochschule Freiburg
Prof. Dr. Miguel A. García, garcia@hs-furtwangen.de
Hochschule Furtwangen
The IDEA Advisory Body
The findings of the research and development of the IDEA project should be shared with other institutions such as women's archives, migrant organizations and other similar research projects. IDEA has appointed a project advisory body to promote an exchange of information and for networking purposes.