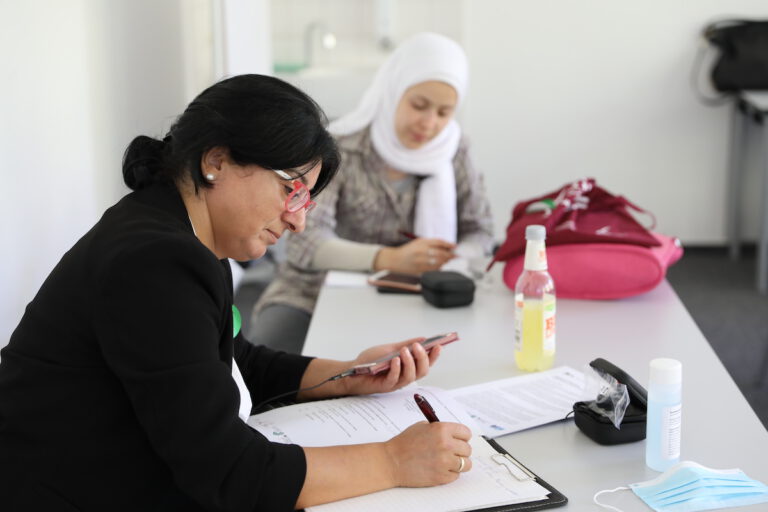 Become actively involved in the creation of the IDEA MIGRACHIVE
IDEA would like to make the stories of socially involved migrants publicly visible. To realize this we would like to take excerpts of the personal oral history interviews of such migrants, select and edit them medially using photos or videos for the IDEA website and social media channels but, of course, always after consultation and consent of the contemporary witnesses and interviewers.
The editorial team consists of co-workers of the IDEA team, students from Furtwangen University and everyone linked to the IDEA network who have shaped the individual interviews and want to become involved with the decision making processes.
Whether women interviewers, women as contemporary witnesses or women networkers from IDEA – the editorial team is open to all (women) who want to come aboard and attain a deeper understanding of the project. This team will be organized mainly online and use digital tools via Basecamp as a platform and videochats.
If you would like to work with the editorial team contact the IDEA team at: kontakt@heridea.de. We will then send you an invitation to our communication platform, Basecamp.
How we communicate with each other and how we organize ourselves.
We use the online platform Basecamp. There we have a secure zone where we can exchange ideas or place documents for everyone.
How to Basecamp
On the Message Board under Info you can find basic information – Who is the IDEA team? How does Basecamp work? What is the link to IDEA cloud?
Under Calendar you can find all the IDEA events such as workshops or meetings. Under Files you can find useful IDEA documents to download. It contains all other working documents like flyers, tutorials or registration forms.
Team Chat is Basecamp's major forum for the exchange of ideas or discussions. With the Ping feature you can chat privately to individuals or small groups. Basecamp is also available as an app for your smartphone. There you'll receive IDEA notifications.
Please contact the IDEA team for an invitation link when you want to be a part of the Basecamp community.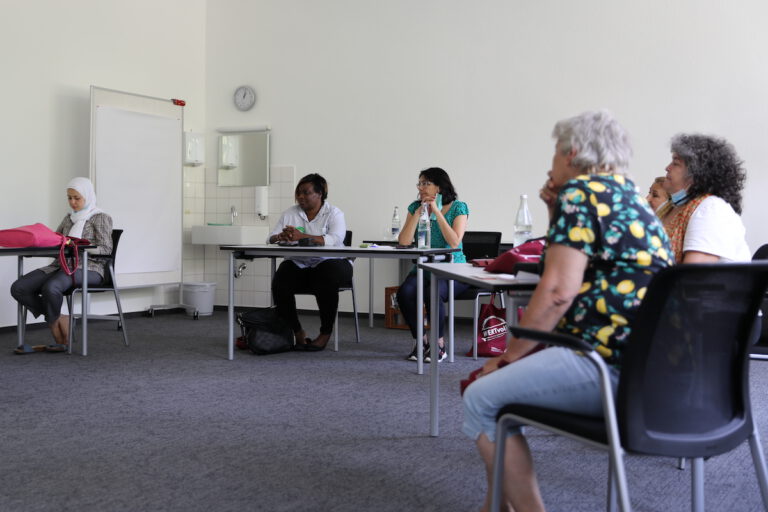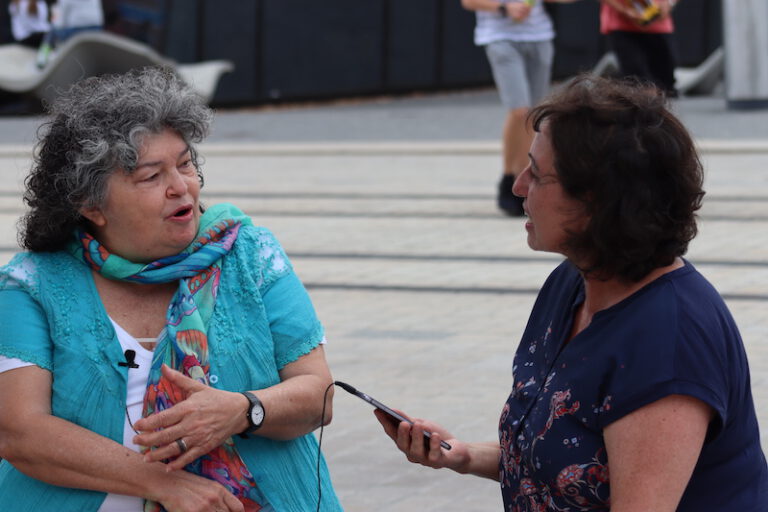 …gathers orally transmitted experiences.
Oral history asks contemporary witnesses about their life stories. Oral history became well known particularly from eyewitness accounts of crimes against humanity during the Second World War.
There is no need for academic training when doing oral history. Interviews are often collected by groups of volunteers who consider it important to research stories from everyone and make them accessible for all.
IDEA witnesses are active migrant women.
It doesn't matter whether they have affected large numbers of people or been involved in smaller communities. The IDEA interviewers and the IDEA network decide who becomes a contemporary witness. And, finally, of course, the interviewee herself!
The IDEA team provides support and advice for this procedure. Additionally, IDEA preserves all interviews and processes them for publication and archiving.
The IDEA editorial team is planning to start in spring 2021 and is open to everyone.
Decide with IDEA how to make the migrant women's accounts visible and audible, get involved with us, and write your own account of the story of migrant women in Germany.